LA TRIBUNE INTERNATIONALE N°7- ISLAMIC STATE OF IRAQ AND THE LEVANT
Submitted by lzamfir on 16/10/2014 - 9:56
LA TRIBUNE INTERNATIONALE
Le débat euro-atlantique
Considérations géopolitiques et stratégiques d'analystes de la scène internationale,
concernant les États-Unis, l'Union Européenne et la Russie.
Sélection mensuelle
01-10 octobre 2014
des articles retenus par notre correspondant et « Conseiller Scientifique »,
Carlo BRUMAT
Physicien, Consultant International, Professeur de Management


Le paradigme structurant de l'après-guerre froide demeure le passage de l'Europe à l'Eurasie. Celle-ci devient l'enjeu sécuritaire et hégémonique du système international de demain. Les difficultés de constitution d'une « Coalition of the willing » au sujet de l'État Islamique représentent-elles une perte d'influence des États-Unis dans la politique mondiale ? Compromettent-elles la stratégie d'endiguement des États-Unis vis-à-vis de la Chine ? Préludent-elles à une confrontation bi-multipolaire entre géants du système international ?

********************

ISLAMIC STATE OF IRAQ AND THE LEVANT
Le financement de la terreur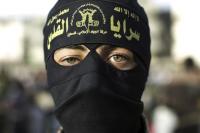 Source : Spectator.co.uk
LA CHINE, LA RUSSIE ET LES ETATS-UNIS
Rivalités entre géants
Les États-Unis peuvent-ils être expulsés de l'Eurasie ?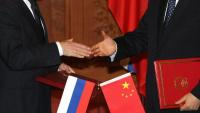 Source : RIA Novosti. Vladimir Rodionov
Texte introductif par Irnerio Seminatore
Mise en page et choix final par l'équipe de l'IERI